We take pride in delivering world-class service to all of our customers. Read what some of our satisfied clients have said about us
Tony,
I would like to thank you for the awesome job you did installing and re-felting my pool table.  When I saw the pool table on Craigslist I wondered if I could really get someone from Craigslist to professionally install a pool table at my house?  You exceeded all my expectations.  The table is practically brand new and less than half the price of a new one!  Just unbelievable!  You showed up on time, you took your time and did the install correctly and were a pleasure to deal with.  I would not hesitate to recommend you to anyone, in fact if anyone uses anyone else than you for installs then they are making a BIG mistake! Therefore I would recommend your services highly and without reservation!
Good luck!
John MacKay
These guys are great. They were the best price by a mile, they were prompt with return calls and emails and came exactly when they said they would. They were careful, respectful and pleasant to deal with. I would use them again in a heartbeat.
                                                                                                    Howard Lenow
My experience with Tony and Stripes and Solids was excellent.  Tony helped me located a hight quality used table in excellent condition.  He evaluated it's value and gave me comparisons with other used as well as new options.  

Stripes and Solids first dismantled it at the previous owner's location and then delivered it at the scheduled times and did an excellent job with the set up as well as changing the felt to our preferred color.  I would recommend Stripes and Solids to anyone considering purchasing a pool table.


"Tony: Thank you for your quick response and attention to detail.  We work the a wide variety of contractors and service providers, and your team is at the very top! The pool table looks great and has never played better!"
I bought a Prato Pool Table from BilliardEx.com a few weeks ago and am extremely satisfied with the quality of the pool table and the service that I got from the installers Tony and Matt from Stripes and Solids.  Tony was extremely knowledgeable and was very responsive and helpful with respect to all my questions about the pool table, its features, maintenance and upkeep, etc.  Matt was very sick that day, but you would never have known it by his work ethic -- he worked the whole time supporting Tony with the install, never sitting down once, carried all the parts with Tony up two flights of stairs into my house, and was also very knowledgeable and responsive to my questions. I found the support and service from Stripes and Solids to be first rate, and I would recommend them highly to anyone looking for pool table installation and related services.


Tony
 
The table looks great thank for all the tips on the use and care of the table as well as the professionalism. My wife and father who both were there when the table was removed and installed were impressed. They both commented on the efficiency and the timeliness and the fact that you exceeded their expectations.
 
Thank you again for your services.
Tony,
 
Thank you again for the professional service you provided by moving and re-felting our table.  Your attention to detail was impressive.  I appreciate how you went out of your way to obtain the color felt I desired and the sense of urgency you had to complete the job.  It made my kids (and me) very happy that the table was ready ahead of schedule! 
 
Thanks again for a job well done.
 


Tony,
Thank you again for the wonderful job you both did with our pool table. We have had several games already and really love it. I am glad we went with the new felt, and the position of the table in the room seems to be working out fine. You guys are great! Many thanks for all your efforts. Enjoy the rest of the summer with your little girl, and we will recommend you to anyone who needs your service.
 


Tony –
 
We just received a very positive phone call from customer Greg Cutler.  Greg came to us a bit skeptical as he had a bad experience recently with another online retailer.  While we did everything we could to provide him a positive experience, we recognize that you were the face of our company in his mind during the installation.  We just wanted to pass along our appreciation for how you treat our customers.  Keep up the good work and keep sending anyone my way that wants a reference on your work as I'm happy to let them know that you rock!
 
Thanks again,
 

Tony:
 
There probably isn't much I can add to the impressive list of testimonials you have on your site, but I'd like to try.  I was so impressed by the obvious skill and efficiency that you and Matt showed in moving my new table, as well as the care and good advice you gave me while setting it up.  You two did a fantastic job, and I'm happy to recommend you to anyone in New England who is looking for, or relocating a table.  
Tony:

Just a quick note of thanks for your work yesterday in relocating my table.  We thoroughly appreciate your professional approach to your business from our initial contact right through the final setup of the table.  You were always quick to reply to my initial request and subsequent questions.  Being on the road quite a bit myself, I really appreciate your use of email interaction in addition to live phone calls. 

It is clear that you and Matt work extremely well together and have a thorough understanding of your craft.  As you know, we have a unique table that your team had no trouble in breaking down, relocating, and reassembling it.  Your painstaking attention to setting up the table was great, and the room was immaculate after you had left.

I wish you continued success with Stripes & Solids.  Please do not hesitate to contact me should you ever need a reference for your outstanding work.
Tony –


Just wanted to thank you guys again for a great job. The time and care you put into the assembly, alignment, and leveling really shows. The pool table looks great and plays even better. But it's what you did above and beyond the table assembly that sets you apart from the others like inspecting and helping me buy the table. Thanks also for helping me get the carpet and table to fit just right in the room and for all the pointers on how to care for the table and equipment. I will highly recommend you to anyone looking to move or fix up a pool table.
Tony and Matt were extremely good and professional in moving and setting up my pool table. I was more than satisfied with their knowledge, courtesy and a job well done at a very fair price. I would certainly  recommend Stripes and Solids for anyone needing their services. 
 

Thanks for your work installing, refelting, and pocketing my pool table.  You did everything you said you would do, in the time frame and for the price you said you would do it, and in a very professional and pleasant manner.  I wouldn't hesitate to recommend you to others in need of such services.
 
Best regards
 


Excellent job from helping me find a table on Craigslist, picking the table up and bringing it for assembly at my place. All in less then a week.

 Very efficient and friendly service. Would highly recommend
Tony responded quickly to emails and set up a date within a week of contacting him. The price was good relative to other companies and Tony arrived on time and did a great job with the installation. When it was found that we needed to replace the bumpers as well as the felt (it was an old table we got from a friend), he returned to complete the job within two days. Overall, a really good experience. I would recommend Stripes and Solids with no hesitation. 
                                                                                                  Gavin MacBeath
                                                                                                   Wakefield, MA
Tony,
I must have played about 50 games of 9 ball this weekend.  I had so much fun with my kids.  I even went out to the shop and found my old meucci original to play with.  Out of all those shots, I think I only had to use a short stick for restricted cue mobility about 3 times.  You did a great job placing the table within the limitations of our basement. Thank you for the great job of picking up, delivering, and setting up our pool table.  You have brought so much enjoyment to our house.         
Alan Wold
North Reading, MA
Prompt, Pleasant and Professional.  These guys were great.  They showed up on time, were easy to work with. Moved my table, offered great advice on how to maintain the felt and even caught an error in the billing to my favor.  I would highly recommend Tony and his team to anyone installing a new table or relocating an old one.
Thanks Guys.
Michael Miller
Boxford, MA

Jared Notargiacomo
Tony and Matt were awesome.  Fast, knowledgeable, and extremely friendly. They made it so easy and I would recommend them to anyone looking for table service.  Thank you guys so much it was great!
Jared Notargiacomo
Amesbury, MA
Tony,
 I was very pleased with the job that you and Matt did in setting up my pool table.  I though you both were courteous, efficient, respectful and very neat.   This was a very different experience than the person who delivered the table.    I would be happy to recommend Stripes & Solids to anyone who is considering a pool table.
Frank Dore

Newbury, MA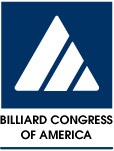 Stripes and Solids
P.O. Box 5408
Haverhill, MA 01835
Ph: (978) 420-7767

All customer and business information submitted through this website will be held confidentil